Wellness Menu
All services include hot towels and aromatherapy. Each therapy may or may not include a full body massage depending on guests needs and preference. Your therapist will discuss your preferences at your appointment prior to your massage.
Swedish Massage
A relaxing massage which may include a variety of massage strokes to help the body improve circulation, create relief from aches and pains, decrease stress levels in the body, enhance mental clarity, and improve flexibility.
Deep Tissue Massage
Focuses on realigning deeper layers of muscles and connective tissue. It is helpful for chronically tense areas such as lower back, neck, and shoulders. 
Myofascial Release
A treatment to help release tension in the fascia due to trauma, posture, or inflammation. Connective tissues called fascia surround the muscles, bones, nerves, and organs of the body. Points of restriction in the fascia can create pressure on the nerves and muscles causing chronic pain.
Lymphatic Massage
A gentle massage that encourages the movement of lymph fluid throughout the body. The fluid in the lymphatic system helps remove waste and toxins from the bodily tissues. This soothing massage is great for the immune system and people who experience lymphedema.
Sports Massage
This massage is designed to help the athlete in all of us. Assisted and passive range of motion work along with stretching will help with mobility and endurance. This massage is beneficial both before and after events.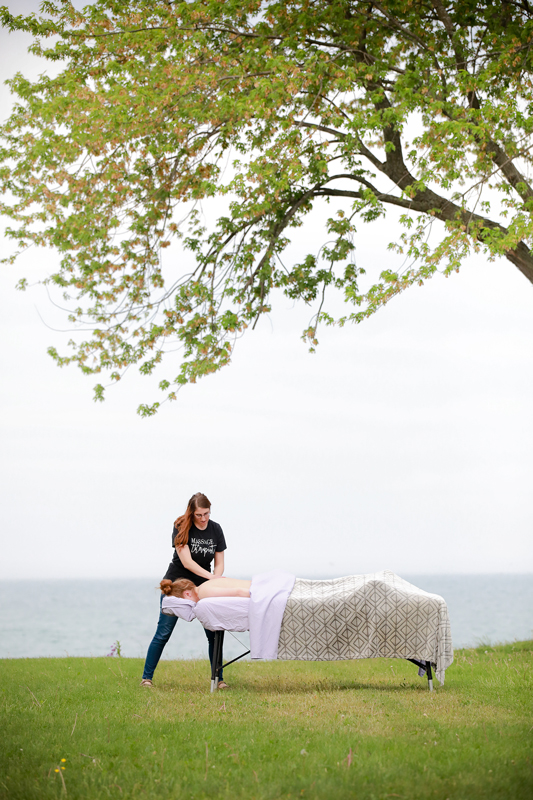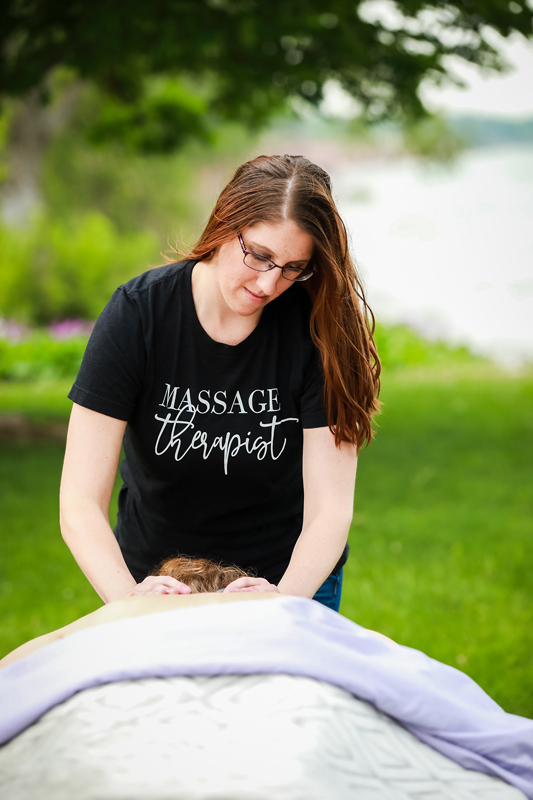 Prenatal Massage
A therapeutic massage that focuses on the special needs of the mother to be as her body goes through the dramatic changes of pregnancy. It enhances the function of muscles and joints, improves circulation, and relieves mental and physical fatigue. Prenatal massage can ease discomfort associated with pregnancy, help the mother to be prepare for labor and give her nurturing emotional support. Please consult your doctor or midwife prior to receiving any massage or bodywork.
Postnatal Massage
 A massage that occurs typically within the first 12 weeks after you give birth. Postpartum massage can be as important and beneficial as massage during pregnancy. During your massage your therapist will apply relaxation techniques for tired muscles, increase circulation to encourage healing and reduce swelling and lower stress hormones. Moms who may be feeling postpartum blues may respond very well to this type of therapy and emotional support. Please consult your doctor or midwife prior to receiving any massage or bodywork.
Yomassage™ Now Available!
Yomassage™ was founded on the belief that everyone deserves access to therapeutic touch. This modality combines Yoga and Massage utilized in a small group setting. Yomassage™ is based on the principles of Yoga: Focus on breath (pranayama) and the yogic philosophy of looking within. The combination of touch, gentle stretch, and mindfulness provide an avenue for relaxation and healing.
Heat retaining basalt stones and cold marble stones are used in symphony together. The heat is both deeply relaxing and useful for releasing tight muscles. Cold marble stones target areas of inflammation, great for recent injuries.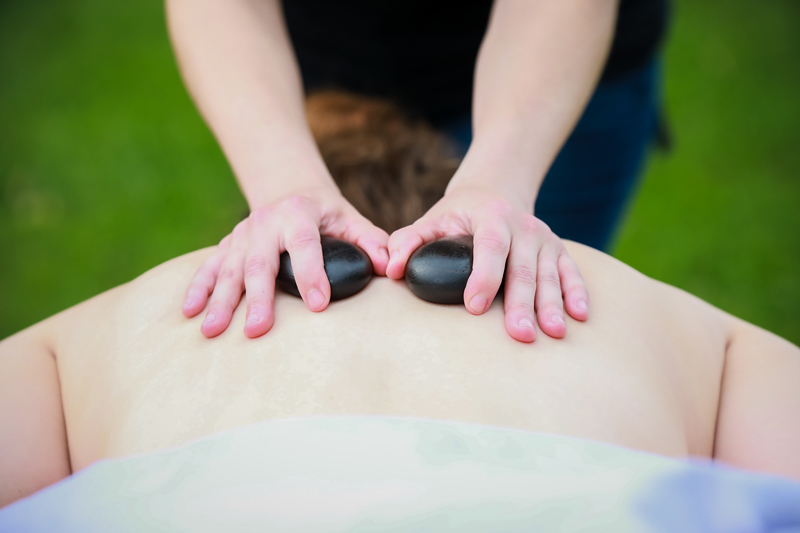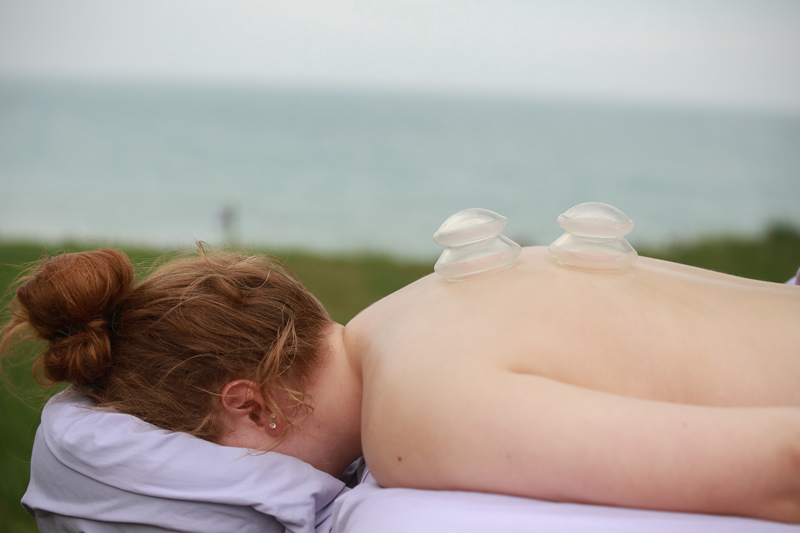 The combination of massage movements and negative pressure with the use of a suction device on the skin. A cup is positioned at the area to be treated and, depending on the type of cups being used; a vacuum is created within the cup to draw the skin and underlying tissue into the cup. The produced vacuum creates a suction effect that increases blood and lymphatic circulation systemically and to the local area, relaxes muscle tissue and support, and can help with pain. Suction along with the movements performed and areas treated by the therapist will produce stimulating (toning) or sedating (draining) effects.
Raindrop™
This unique therapy combines the artistry of aromatherapy with massage. During your treatment your therapist will use a combination of reflexology, aromatherapy and massage techniques. High quality Young Living essential oils are applied on your spine and feet to bring balance and peace to the body. Please allow 75 minutes for this service.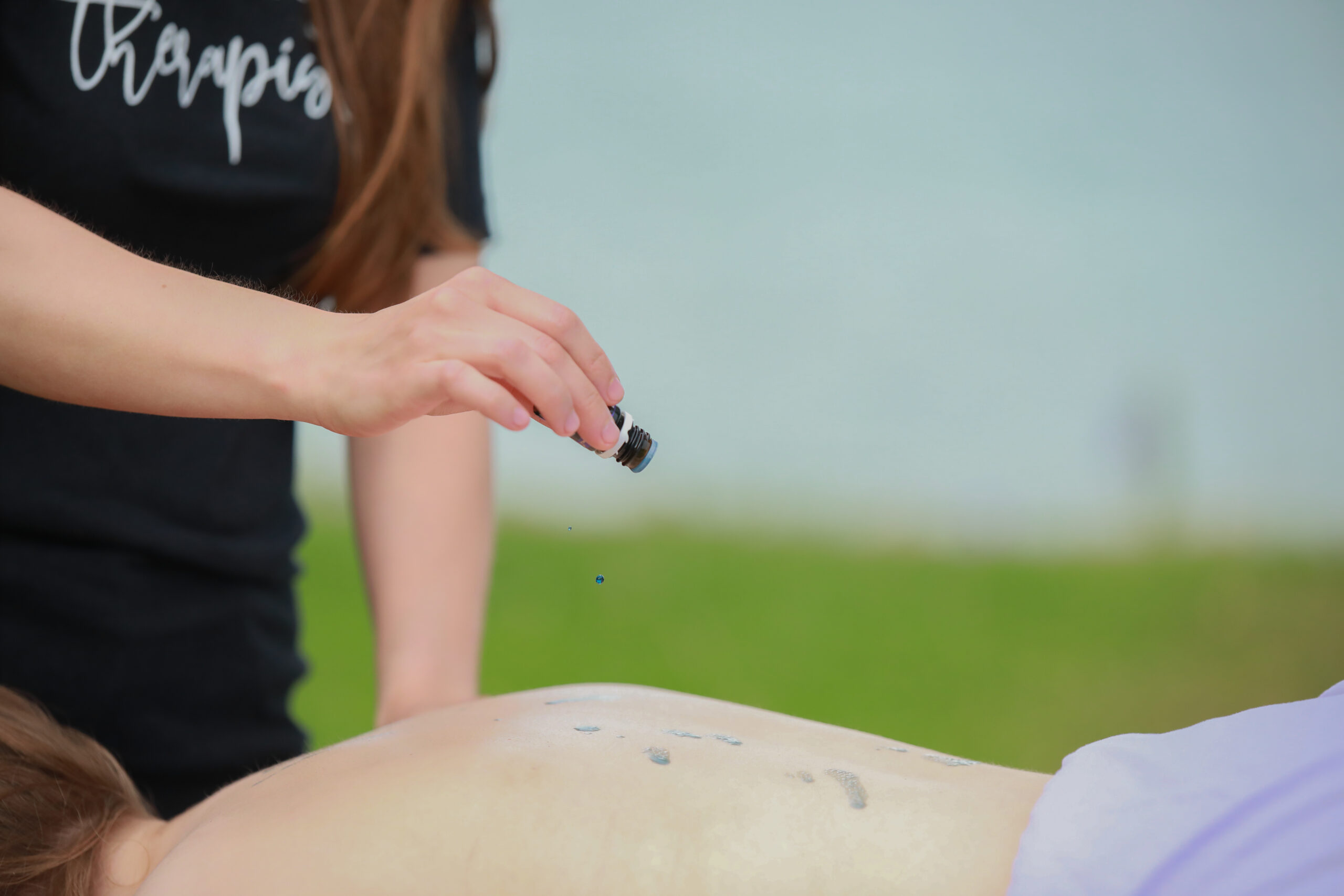 30 Minutes/$40
45 Minutes/$55
60 Minutes/$70
75 Minutes/$85
90 Minutes/$100
Looking for that perfect gift?
Ebalance Gift cards are available in any amount! Give the gift of relaxation by calling 920-629-9661.
Ear Candling
Each session takes 20-30 minutes. One end of a candle is lit and placed in the ear. The gentle vacuum effect of the fire causes debris to be drawn up the candle, towards the flame. Some benefits of Ear Candling include: relief from earaches, headaches and sinus pressure, dizziness, and ringing in the ears.
$30 Per Session [both ears]
Itovi Wellness Scan
The Itovi scanner uses electrical frequency and monitors the body's response. It then provides a personalized nutrition report that consists of vitamins, supplements and essential oils that would best benefit your body.
$25 Single Scan | Call for Family Pricing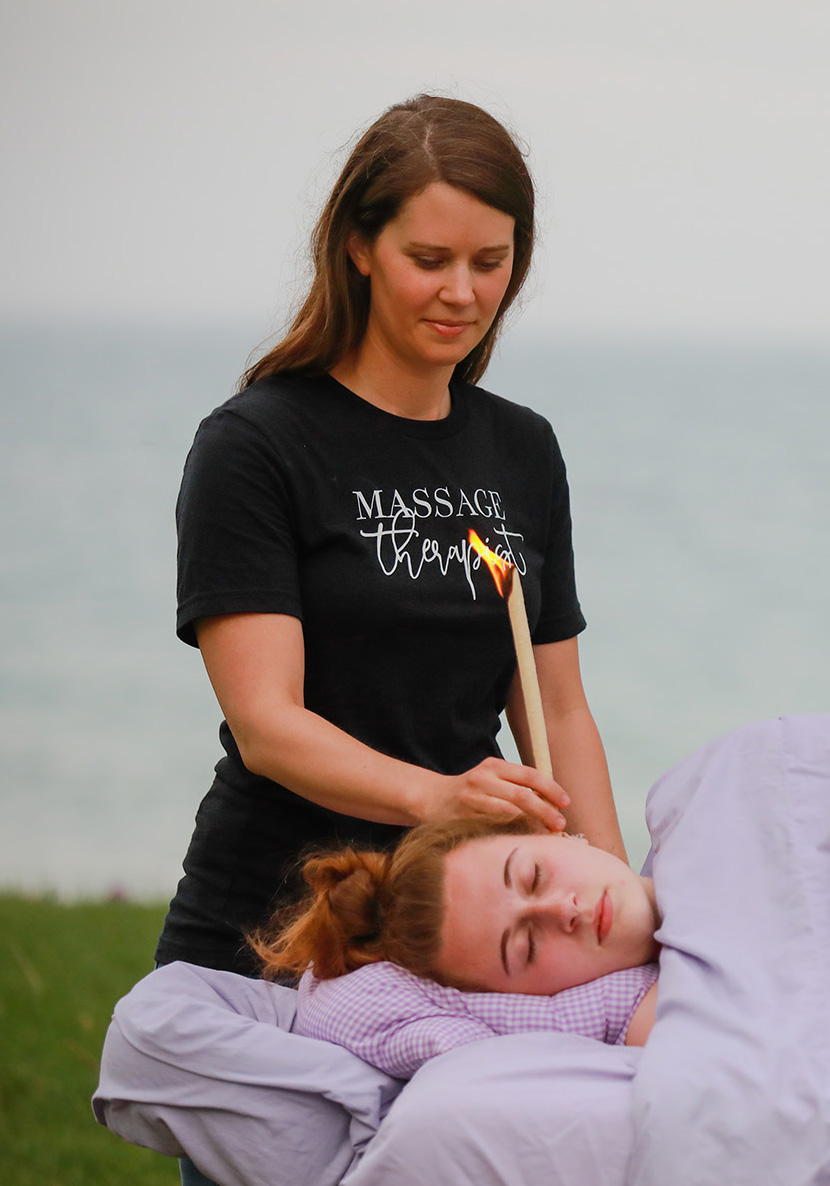 The Benefits of Massage
Relieves Headaches & Migraines
Reduces Anxiety, Stress, and Depression
Boosts Energy
Alleviates Back Pain
Lowers Blood Pressure
Strengthens Immune System