Essential Oils
Learn more about Young Living Essential Oils and why we choose to use them as part of your experience at EBalance.
Why I Chose Young Living
I started with oils to incorporate them into my massage practice to give my patients tools to use beyond the massage table. I quickly realized there was so much more to the oils and I started using them at home with my family and pets. The changes I've seen are to numerous to name. I felt a strong desire to pass on the knowledge I was acquiring as I used these little colorful bottles. Natural health has become such a powerful tool for my family and I. My hope is to share these tools with as many people as possible.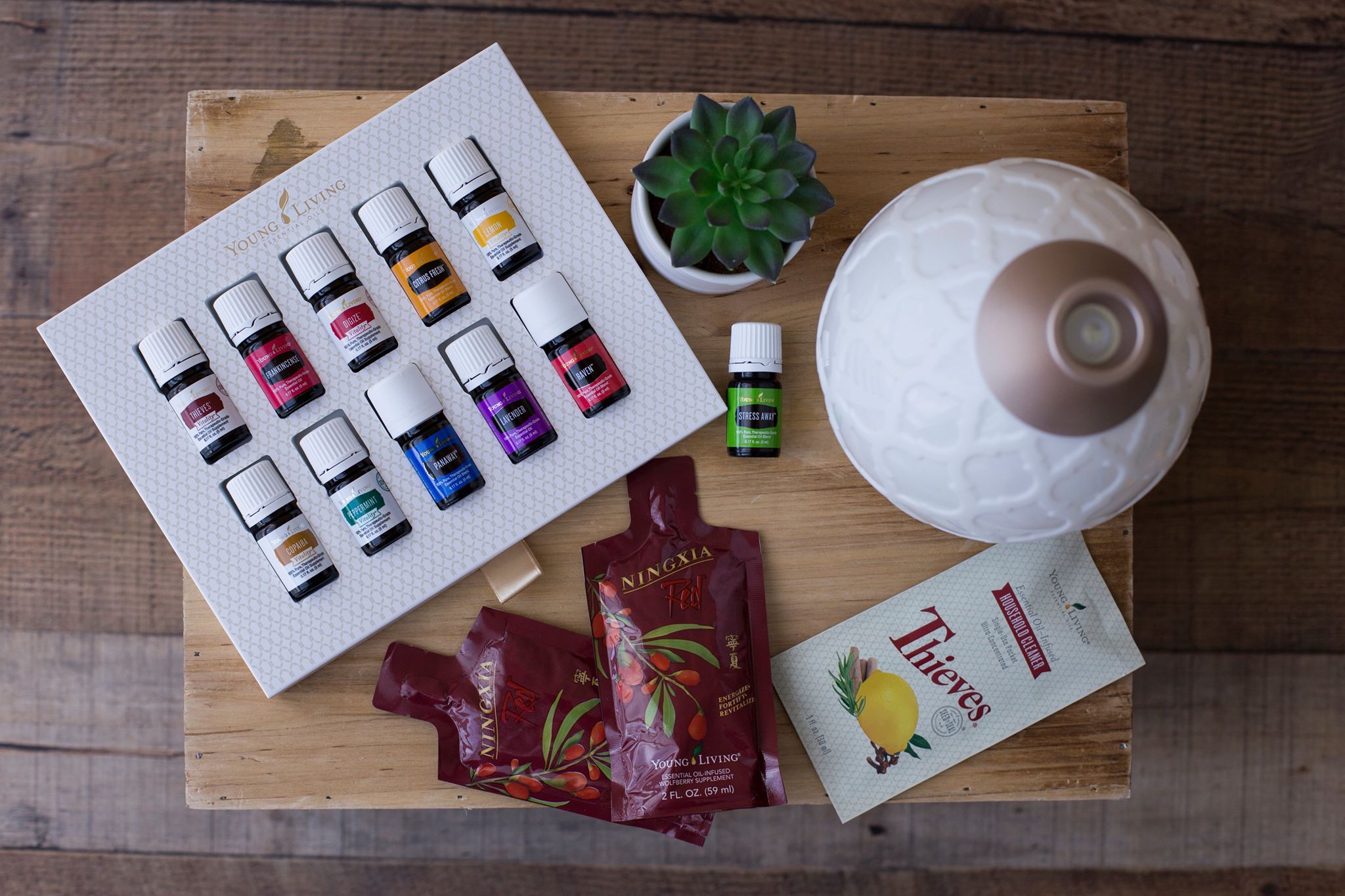 Ready to Get Started?
I invite you to visit Ebalance (inside of Beyond Chiropractic) in Kewaunee, WI, where we carry some of the most commonly used essential oils and have them available for purchase. We can also chat about what oils may be best for you!
You can also order online and have your items shipped directly to you! Use the link below to shop.
ONLINE ORDERING COMING SOON!
Essential Oil Safety FAQ
Essential oils are potent gifts from nature that can often be more powerful than expected. In order to prevent misuse of these precious oils and to ensure that you enjoy their maximum benefit, Young Living Founder D. Gary Young, working with Director of Global Education and Health Sciences Dr. Lindsey Elmore and other product experts on her team, has created this helpful safety guide. Refer to it to learn the basics of essential oil use, how to handle skin sensitivity, and other valuable information. – Via Youngliving.Com
I'm new to essential oils, how do I use them?
Young Living labels each bottle of Young Living essential oil with directions for how to use it; these directions vary based on your region. Please consult the product label for appropriate usage directions.
What's the difference between Young Living's traditional essential oils and Vitality essential oils?
Young Living's large product line includes items that you can use in nearly any aspect of your life. These products are generally labeled for topical/aromatic, dietary, or cleaning usage. While all our oils meet our Seed to Seal® promise and exacting testing for purity and safety, our traditional essential oils are intended for topical/aromatic use, and our Vitality oils are intended for internal consumption. This distinction allows Young Living and our members to freely share the dietary and culinary benefits of our oils, thanks to Vitality's clearly labeled dietary instructions.
I see the term "carrier oil" used in several places. What is a carrier oil, what does it do, and why should I use it?
A carrier oil is a vegetable oil—such as coconut oil, olive oil, or grapeseed oil—that can be used to dilute essential oils.
Carrier oils ensure that essential oils applied topically are comfortable to the skin. Dilution with a carrier oil does not dilute the effect of the essential oil. In fact, it prevents waste due to excessive application. Look for dilution ratios on Young Living essential oil bottles.
Vegetable shortening, butter, margarine, or petroleum derivatives (such as mineral oil, baby oil, and petroleum jelly) should never be used as carrier oils.
What is a "hot oil"?
"Hot oils" are oils that can cause a hot or warming sensation when applied to the skin. Examples of hot oils and blends include Cinnamon, Clove, Lemongrass, Oregano, Thyme, Exodus II™, and Thieves®. For some people, Peppermint's cooling sensation can be too intense.
Young Living recommends using a patch test procedure prior to first use. To perform a patch test, apply 1–2 drops of essential oil to a patch of skin such as the forearm. Observe that area of skin over the course of 1–2 hours for any noticeable reaction; however, reactions occur usually within 5–10 minutes. If you experience a hot or burning sensation or develop a rash, add V-6 or another carrier oil to the affected area as often as needed.
Can essential oils be applied to sensitive areas?
Avoid contacting sensitive areas such as eyes, ears, genitals, and mucous membranes with essential oils. If you choose to use the oil in any sensitive area, dilute 1 drop of the essential oil with 5–10 drops of V-6 or another carrier oil.
How often can essential oils be applied? How much do I use?
Follow the proper usage instructions printed on each essential oil label. Essential oils are very powerful, so start low and go slow. Excessive use of essential oils may increase the risk for adverse reactions. In most cases, 1–2 drops are adequate, and using more may waste product. Depending on the essential oil, you can gradually build up to 3–4 uses per day, if desired.
Can essential oils be used during pregnancy or while nursing?
As with any medical condition, we strongly recommended that prior to using essential oils, you seek the advice and recommendation of a competent, trained health care advisor who is experienced in essential oil usage. Some people choose to avoid overuse and excessive use of Clary Sage (Salvia sclarea), Sage (Salvia officinalis), Idaho Tansy (Tanacetum vulgare), Hyssop (Hyssopus officinalis), Fennel (Foeniculum vulgare), and Wintergreen (Gaultheria procumbens), as well as the blends and supplements that contain these oils.
Can essential oils be used on children?
Many essential oils are appropriate for use on children but should be diluted with a carrier oil prior to use. Some Young Living products come prediluted with carrier oil, as indicated on product labels, and are intended for direct application on children. You can dilute 1–2 drops of essential oil such as SleepyIze™, RutaVaLa™, Gentle Baby™, and Peace & Calming® with a carrier oil and apply to the bottoms of the feet.
What about the use of essential oils if I have a medical condition? Can essential oils interact with prescription medications?
If you have a disease or medical condition or are using a prescription medication, it is recommended that prior to using an essential oil, you consult with a health care advisor who has experience with essential oils. Seek the advice of the prescribing physician and a pharmacist about potential interactions between any medication and essential oils.